WWOOF Korea Gardening In Chippendale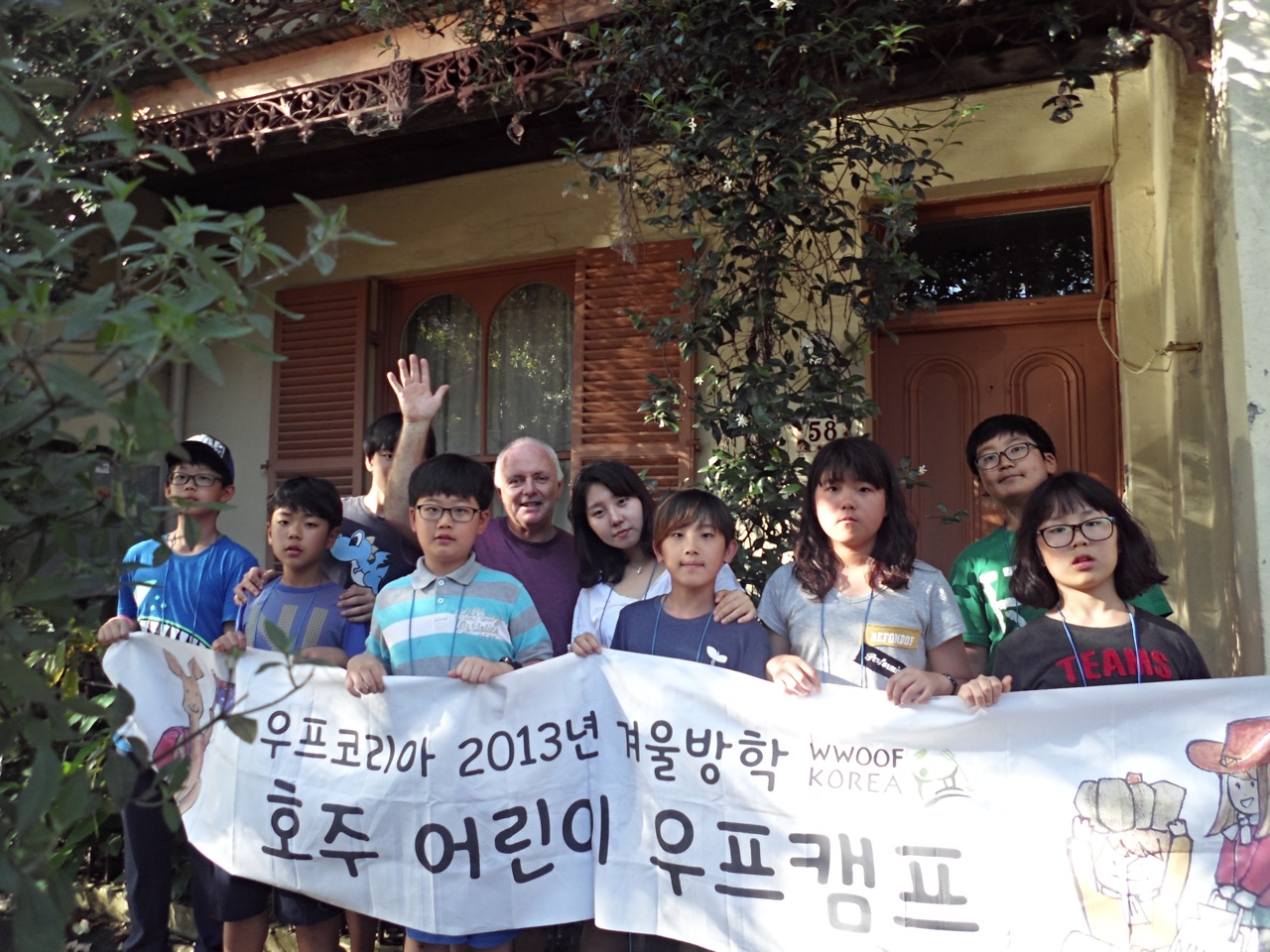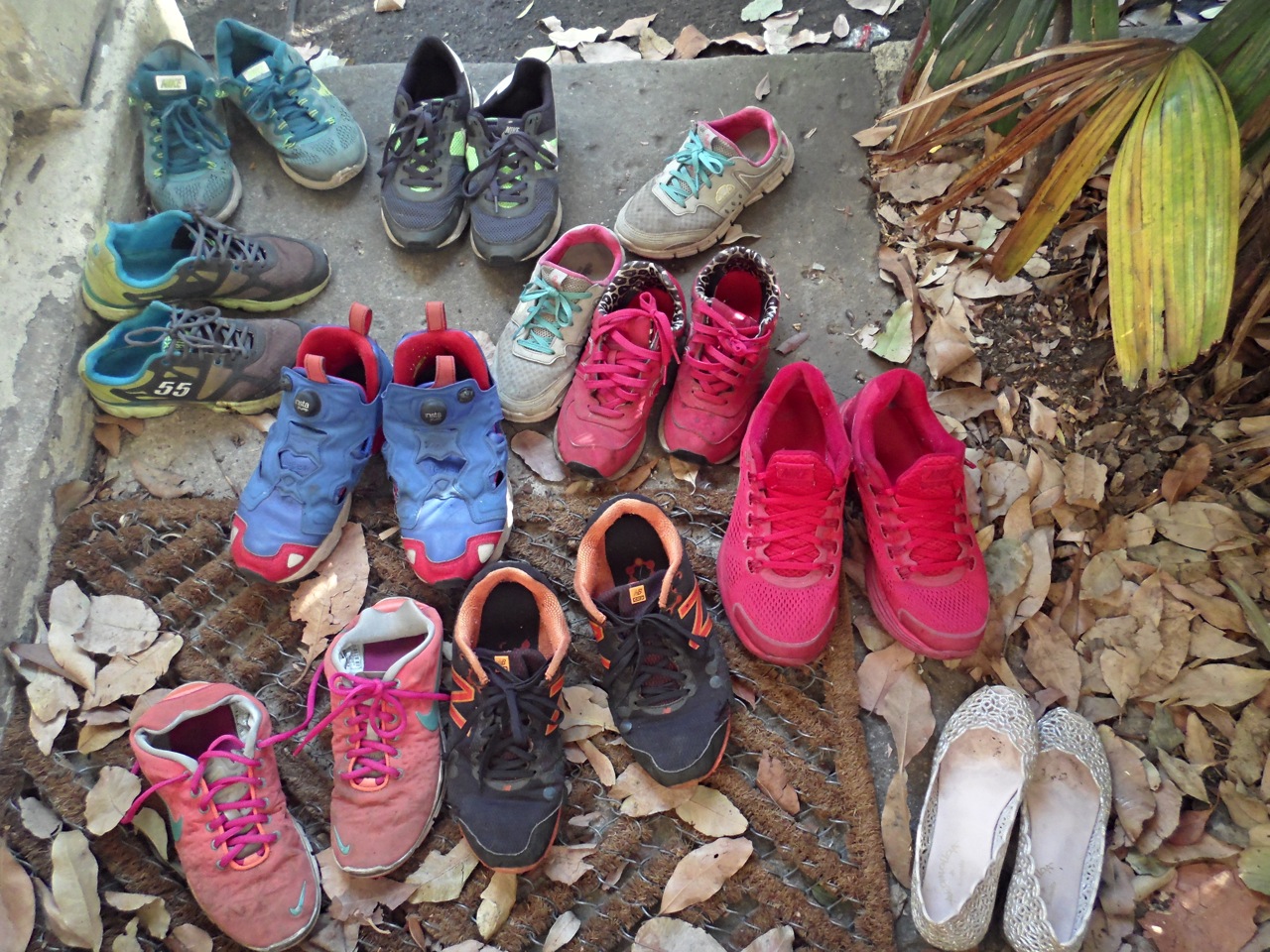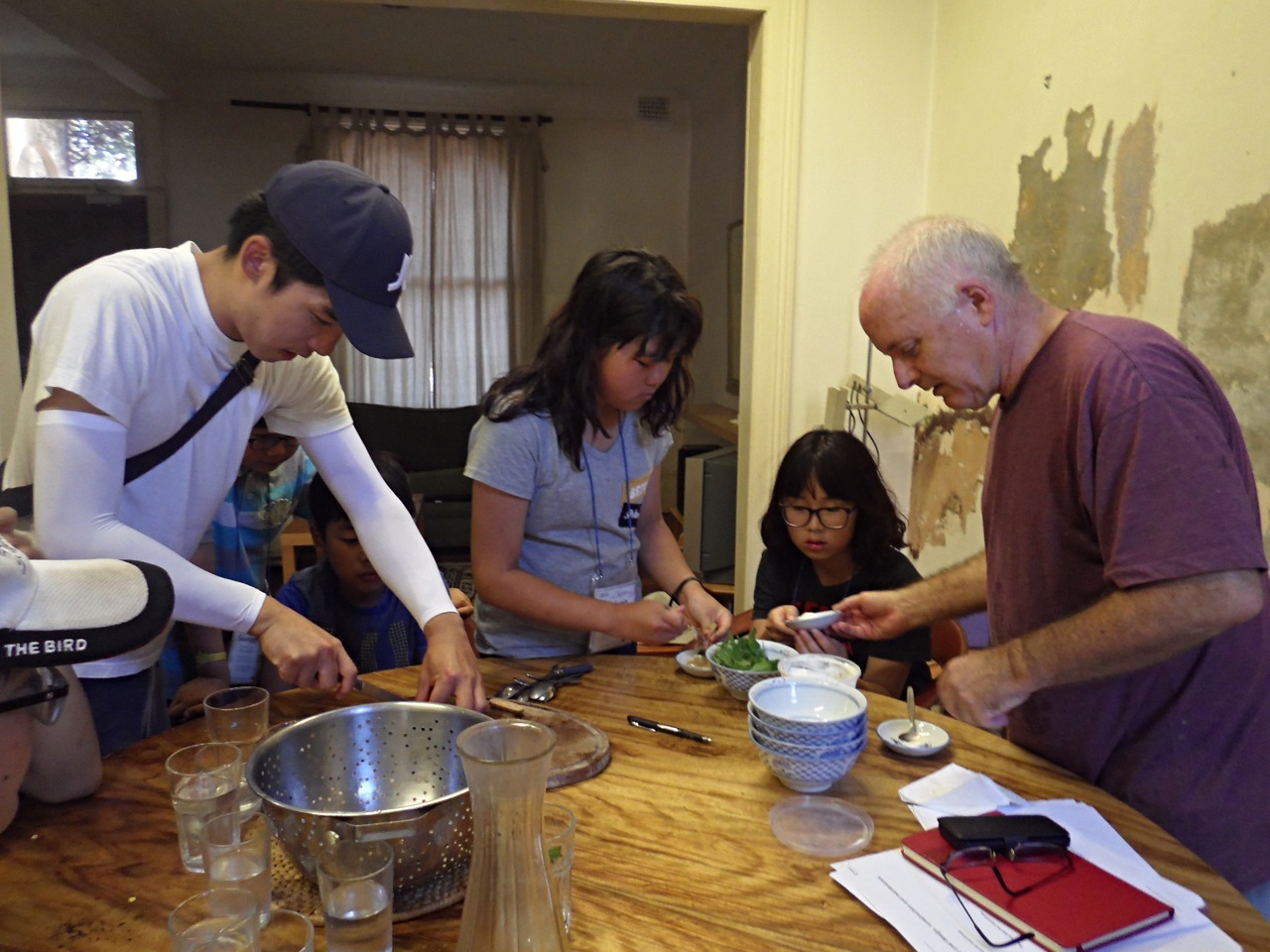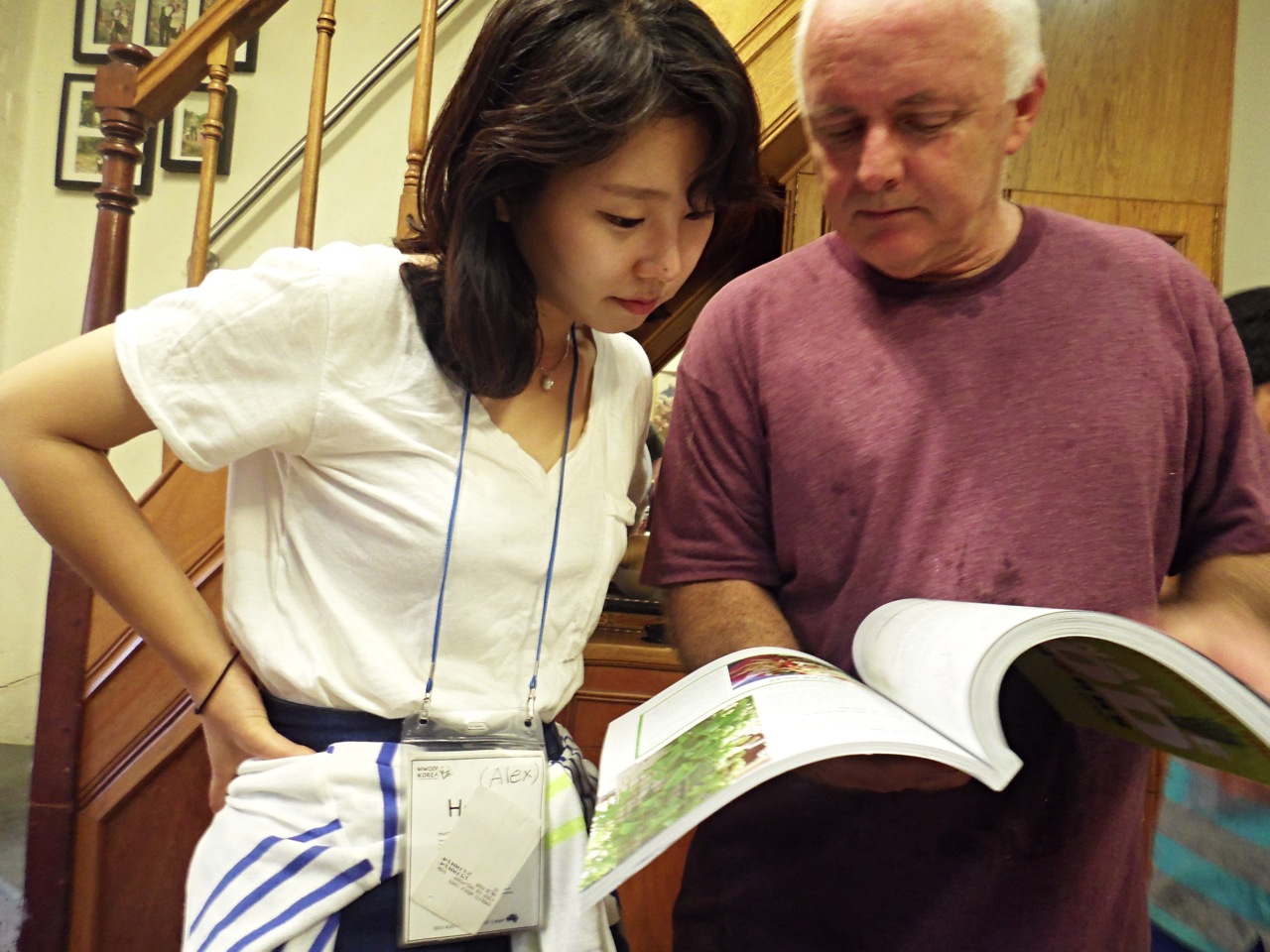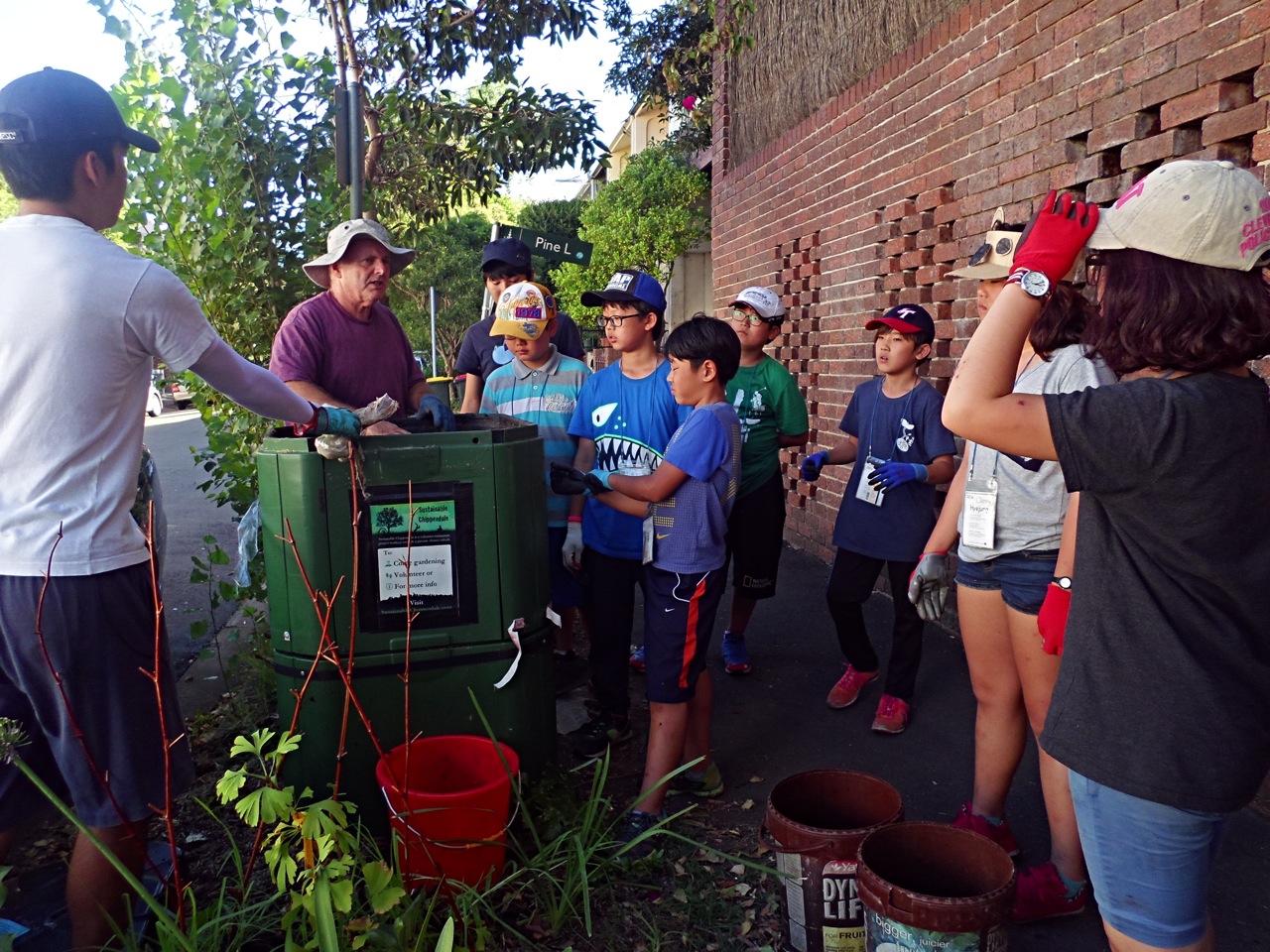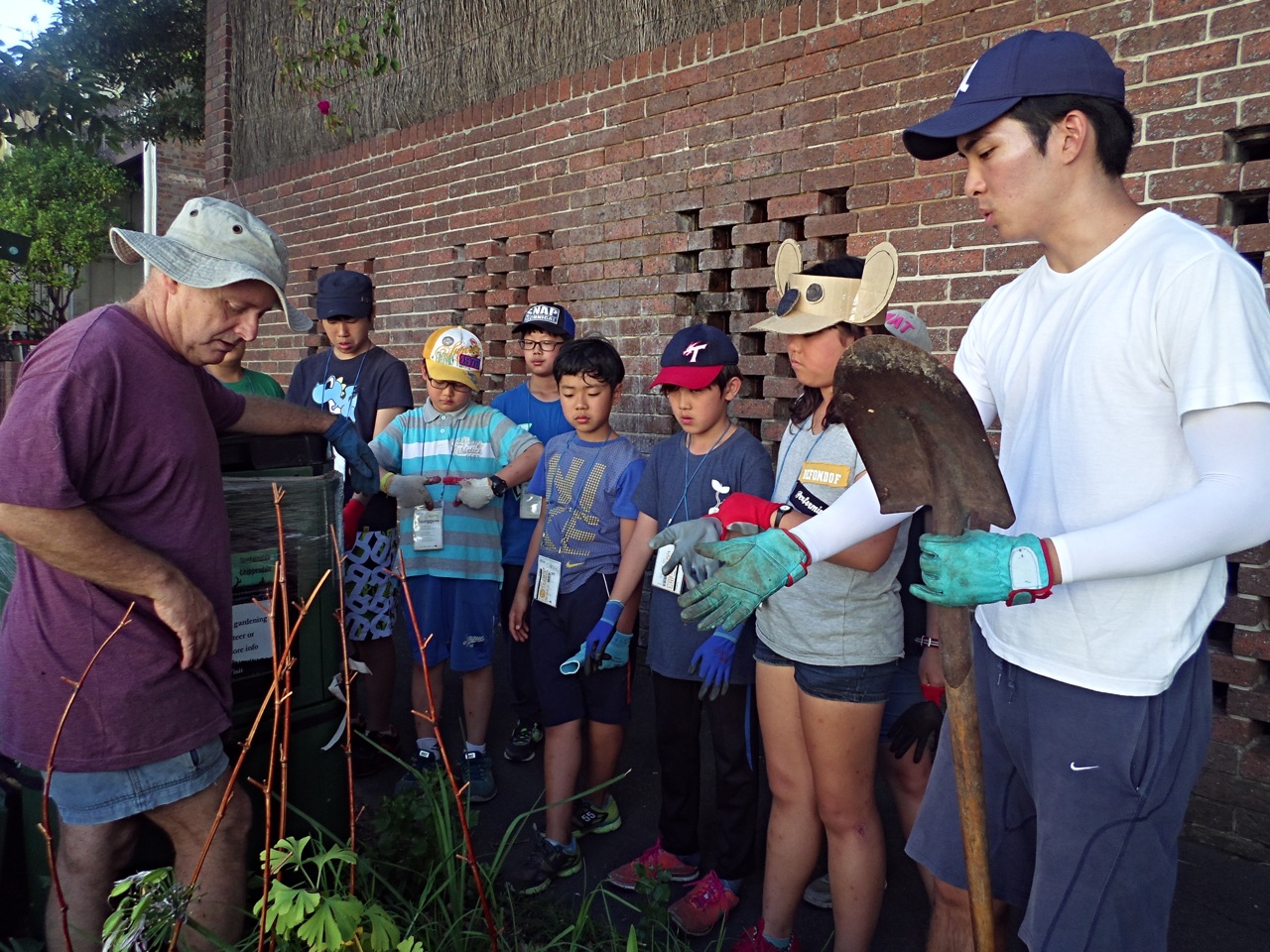 A group of young South Korean children aged between 8 and 11 came to garden in our road gardens on Thursday 16 January this year when the temperature was over 30 degrees.
The children took compost from the Rose Street compost bins and spread it around fruit trees and herb in Myrtle Street between Rose and City Road.
Then they harvested some finger limes and mint from our road gardens and brought it home to make cold mint and finger lime drinks and also to eat with some yoghurt.
The kids were inspirational. They, along with their two teachers have been in Australia for a month working on farms and gardens gardening for their various hosts. They belong to the WWOOF South Korea - World Wide Opportunities on Organic Farms, drop them a line on their Facebook page WWOOF Korea