Medicinal and Culinary Plants in Chippendale
The last round of plants went into the verges before Christmas! We now have a great variety of herbs, both medicinal and culinary for residence to seek out for cooking, teas and potions in the gardens around chippendale. Here are some to keep and eye out for.
Aloe Vera
Moisturising and healing properties for many skin conditions such as sunburns, cold sores and frostbite.
Eases inflammation and soothes arthritis pain.
Lowers high cholesterol.
Prevents and treats candida infections.
Basil
Anti-bacterial properties
Anti-inflammatory effects
Contains high levels of Vitamin A which is essential for cardiovascular health.
Bergamot - Lemon Scented
Bergamont blocks a key enzyme in the production of cholesterol - helps to lower overall cholesterol levels
Good for cardiovascular health
Reduces blood sugar levels
Brahmi
Good for asthmatics and bronchial spasm and/or inflammation
Helps ease anxiety, neuroses, irritability and insomnia associated with stress
Often used for Alzheimer's disease and improving memory
Eases joint pain
Chilli-Aji
Decreases risk of cardiovascular disease
Improved digestive conditions
Lowers blood sugar levels
Maintains bone health
Reduces inflammation
Help to burn fat and lowers cholesterol in the blood
Improves heart health, boosts circulation, thins blood and helps protect against strokes
Comfrey
Good for the healing of minor wounds, both internal and external - increases cell production, causing wounds to heal over rapidly.
Reduces inflammation and lessens scarring
Useful in treatment of coughs, asthma and bronchitis
Echinacea angustifolia
Encourages the immune system and reduces many of the symptoms of colds and flu
Helps reduce symptoms of urinary tract infections, bronchitis, sinusitis, ear infections, vaginal yeast infections and upper respiratory infections
When applied topically helps to reduce breakouts of psoriasis and eczema
When applied topically to sunburns, echinacea's healing properties help speed the recovery process
Elderberry
Lowers cholesterol
Improves vision
Boosts the immune system
Improves heart health
Good treatment for coughs, colds, flu, bacterial and viral infections and tonsillitis.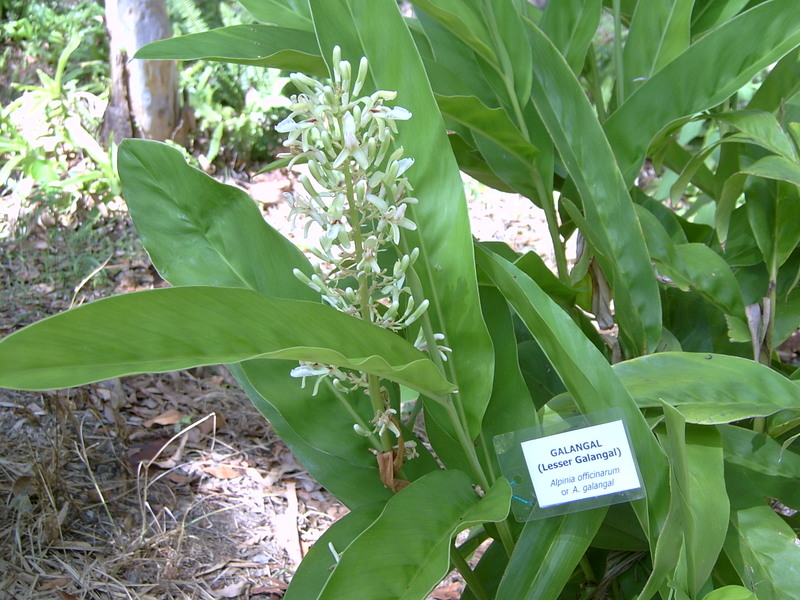 Blue Ginger - Galangal
Aids the digestive process
Reduces constipation and vomiting
Effective remedy for ulcers and inflammation of the stomach
Improves blood circulation
Aids respiratory problems like congestion and helps regulate the breathing rate
Lemon Balm
Acts as an anti-inflammatory
Can be used to treat insect bites and stings
When used topically reduces redness and itching from infections and eczema
Effective in helping improve chronic digestive complaints
Reduces healing time of cold sores and genital and oral herpes
Lavender-Stoechas
Useful in the treatment of anxiety, insomnia, depression and restlessness
Can help digestive issues such as vomiting, nausea, intestinal gas, upset stomach and abdominal swelling
Helps relieve pain from headaches, sprains, toothaches and sores
Prevents hair loss
Marshmallow
Used for treatment of pain and inflammation of the mucous membranes that line the respiratory tract
Used for dry cough, inflammation of the lining of the stomach, diarrhoea, stomach ulcers, constipation, urinary tract infections and stones in the urinary tract
When used topically is a good treatment for insect bites and other burns and wounds
Peppermint
Peppermint - Native
Alleviates symptoms of IBS and reduces colonic spasms and relaxes the muscles in the intestine, allowing fas to pass and ease abdominal pain
Helps prevent nipple cracks and pain in breastfeeding mothers
Enhances memory and increases alertness
Relieves tension headache pain
Has antiseptic and antibacterial properties that helps to remove dandruff
Relieves muscle spasms and pain
Mugwort
Can be used as an antibacterial, anti-inflammatory, antispasmodic, diaphoretic, diuretic and to promote healthy digestion
Can work to relax and sooth anxiety and stress
Relieves exhaustion, nervousness and mild depressions
For women mugwort can help stimulate or regulate menstruation and can be used for menstrual cramps